The secret to doing Microsoft exams for free!
Learn about how to get free vouchers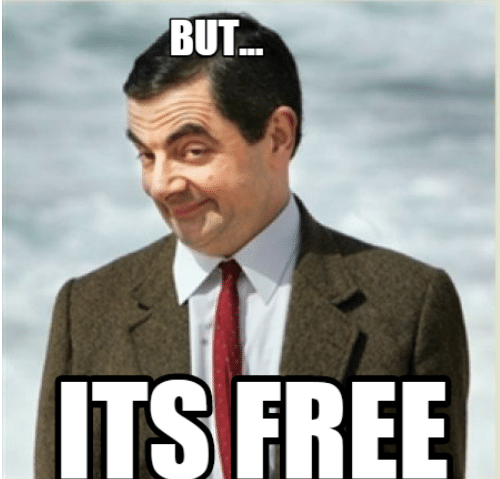 Biggest tip I can give you
Check this out if you want to learn how to get Microsoft exam vouchers for free! 💛
I'll be spilling the beans here, letting out the BIG secret…
Got your attention?
For fundamentals, you can go to Microsoft Learn - Virtual training days and sign up for a virtual session, after which you will get a voucher to take that particular exam for free!
Take note, the voucher will be valid for 90 days! So you have to take exam within that period.
The other trick, is following Microsoft Ignite (changed in 2023, no more free vouchers), Microsoft Build or other Cloud Tech Challenges.
Next up, at this time, is the Microsoft Build Cloud Skill learning challenge.
Only requirement is that you attend Microsoft Build (which is awesome, you should really attend this free event virtually!) and you can do the challenge. Build is upcoming on May 23-24 online.
Once you've completed the challenge, you will get a free voucher to use for the exams mentioned in the FAQ's.
This time it's these exams:
AI-900: Microsoft Azure AI Fundamentals
AZ-104: Microsoft Azure Administrator
AZ-204: Developing Solutions for Microsoft Azure
AZ-305: Designing Microsoft Azure Infrastructure Solutions
AZ-400: Designing and Implementing Microsoft DevOps Solutions
DP-420: Designing and Implementing Cloud-Native Applications Using Microsoft Azure Cosmos DB
PL-400: Microsoft Power Platform Developer
It will be valid to take until the specified time, for this one it's September 27th 2023.
You don't need to do the specific challenge, the voucher you will receive is valid for all 7 exams (not for any other exams, so you may need to wait for another challenge if your preferred exam is not in there)
So there it is! My secret to how I did my PL300 Powerbi, PL400 Power Platform Developer, Dynamics365 CRM Fundamentals and Azure AI Fundamentals
What do you have to lose?